1569 The Bear Bible — The First Complete Bible in Spanish La Biblia, que es, los sacros libros del vieio y nueuo testamento.
Libro
Dati bibliografici
Titolo: 1569 The Bear Bible — The First Complete ...
Casa editrice: Thomas Guarinus for or with Samuel Apiarius
Data di pubblicazione: 1569
Legatura: Full-Leather
Condizione libro: Very Good
Edizione: First Edition
Purtroppo questo libro non è più disponibile. Per trovare copie simili ti preghiamo di inserire i parametri di ricerca nella maschera qui in basso.
Descrizione:
Item/Title: Bible, Spanish (Reina): "La Biblia, que es, Los Sacros Libros del Vieio y Nueuo Testament." Printer: Thomas Guarinus for or with Samuel Apiarus, Basel Year: 1569 Edition: First Complete Spanish Bible History: Although the world's first polyglot Bible was printed in Spain, Bible production ceased almost completely at the start of the Reformation - no Spanish Bibles were printed in Spain until the late 18th century. While the Reformation leaders emphasized individual reading of the Bible, the non-Reformation country of Spain followed the Church's views against vernacular translations. Exiled Spaniard, Casiodoro de Reina, however, produced the Spanish Bible. Living from 1520-94, he began as a monk but after suspected of Reformist views, he fled to Geneva and later other places (finding Geneva too intolerant as well). This Spanish Bible may have been the work of Reina alone, or of a committee which he supervised - little is known about that portion of the work. Called the "Bible of the Bear" or the "Bear Bible," this Bible derived its name from the printer's device on the title-page, a bear and honeycomb - the printer's device of Samuel Apiarus. Apiarus and printer Thomas Guarinus' exact relationship is unclear. The Bear Bible's Old Testament is based on the Hebrew and taken heavily from the Latin of St. Pagininus and the Ferrara Version. Its New Testament is based on Erasmus' Greek text, compared with the Vetus Latina and Syriac manuscripts. Description: All edges mottled red and blue-green. 17th-century English calf, rebacked with new spine gilt extra very suitable in style. There are two states of the title page, this being state A with the line of type ornaments described in Darlow and Moule. Inscriptions, Family History, or Provenance: Herbert Watney ownership signature on front flyleaf along with note: "bought in Spain March 1892." Born in 1843, son of James Watney (brewer), Herbert studied at Rugby and Cambridge. He then became Senior Assistant Physician at St. George's Hospital in London. In 1915 he took the position his father had held as Master of the Mercers' Company. Herbert was a dedicated Bible and English history book collector and gifted a first edition of the first complete Bible in Welsh to St. John's College Library, Cambridge. Condition: Covers somewhat crackled and variously darkened; new leather in a few places on edges of covers but gilt-tooled to match original. Apparent removal of former owner's name as minor portion of front fly leaf is cut away. Pages generally good and clean, but margins have occasional light soiling or light waterstaining; some reach text but pages generally good and clean. Lacking only a few pages: blank preliminary leaf and the four leaves at the end of "Annotationes breves sobre los lugares.," which are often missing; leaves at end of Annotationes may have been printed separately and later from the rest of the pages. Otherwise complete with tight binding. Size: 4to Collation: [15 of 16] ff., 1438 columns, [1] p., 544, 508 columns, [1]p., [1]f. (without the three leaves of "Annotationes" and the final blank); illus. Reference: VD16 B2869; Rumball-Petre 262; Darlow & Moule 8472; Graesse, I, 386; Palau 2894; Adams B12061. Codice inventario libreria
AbeBooks è una piattaforma online di libri nuovi, antichi, usati e fuori catalogo attiva dal 1996. Ti mettiamo in contatto con migliaia di librerie di fiducia sparse in tutto il mondo, che offrono milioni di libri. L'acquisto sui nostri siti è semplice e sicuro al 100% - cerca il tuo libro, comprane una copia attraverso il processo di acquisto protetto e la libreria ti invierà il libro direttamente.
Cerca tra 140 milioni di libri proposti da migliaia di librerie
Libri antichi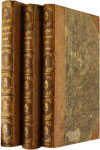 Opere antiche e rare, prime edizioni, i libri più costosi venduti su AbeBooks e altri contenuti dedicati ai bibliofili d'eccezione.Libri antichi
Libri usati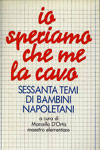 Acquista subito i libri di seconda mano. Tutte le opere che avresti sempre voluto leggere a tua disposizione a un prezzo speciale!Libri usati
Libri con spedizione gratuita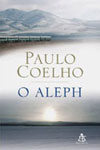 Libri nuovi, usati, italiani e stranieri che stavi cercando, in spedizione gratuita e senza spesa minima!Libri spedizione gratuita
Scopri anche:
Contenuti parziali di questa pagina hanno copyright 2006 Muze Inc. Alcuni dati bibliografici sono stati forniti da Baker & Taylor, Inc. Copyright 1995-2006 Muze Inc. per uso personale, non commerciale. Tutti i diritti riservati. Il copyright di alcuni dati bibliografici è di Baker & Taylor, Inc. o di chi gliene ha concesso autorizzazione ed è soggetto alla legislazione vigente in materia di copyright e diritto d'autore.

Contenuti parziali di questa pagina sono di proprietà esclusiva di VNU Entertainment Media (UK) Ltd., 2006, Georg Lingenbrink GmbH & Co., Tite Live, S.A. o Informazioni Editoriali S.p.A. Tutti i diritti riservati.