BIBLIA INTEGRA: SUMMATA: DISTINCTA: SUP(ER)EME(N) DATA VTRIUSQ(UE) TESTAME(N)TI.
Libro
Dati bibliografici
Titolo: BIBLIA INTEGRA: SUMMATA: DISTINCTA: SUP(ER)...
Casa editrice: Basel, Johannes Froben, 27 June 1491
Purtroppo questo libro non è più disponibile. Per trovare copie simili ti preghiamo di inserire i parametri di ricerca nella maschera qui in basso.
Descrizione:
First printed bible in octavo, the so-called "Poor Man's Bible". Short octavo (6 3/16 x 4 5/16 inches; 157x110 mm; title somewhat smaller (6 2/16x4 inches; 154x102 mm)). [493] of 496 leaves (bound without a1, the final leaf of Summarium, and e7 and e8, the two final blanks). Fiftysix lines of gothic type in two- and three-columns. Nearly every page ruled in red by a contemporary hand. many pages, especially preliminaries, with rubrication. Manuscript three-line capitals in red and blue throughout, title within a decorative manuscript red scroll. Contemporary blind-tooled pigskin over wooden boards, with expert joint restoration. Boards with triple-filleted and foliate borders, and floral ornaments and deer and griffin stamps within a lattice of triple-filleted rules. Spine in compartments. manuscript paper label. Original brass catch-and clasp fasteners, partially renewed, with new straps. New endpapers. Contemporary ownership inscription at foot of leaf 2 recto. From the library of Swedish bibliophile Per Hierta (1864-1924), with his notations on a leaf of parchment bound in place of a front free endpaper, the parchment also with notes by Swedish philosopher Alf Ahlberg (1892-1979). Occasional light spotting. Leaf 2 trimmed somewhat close. Pinhole sized worming from first leaf to c2. Some insect damage to front board. Overall an excellent copy; clean, fresh and in a contemporary binding. Housed in a parchment backed clamshell box. This is a notably handsome, remarkably well-preserved copy of this important work, the first Bible printed by renowned printer Johann Froben, and also the first Bible ever to be printed in an octavo format. Bound without the final two blanks, as is often the case; in the past thirty years, just one copy has come up for auction with both blanks present (Sotheby's, December 15, 1986, lot 158). Prior to the publication of Froben's 1491 Biblia integra, printed Bibles tended to be massive folios that were difficult to transport, making them talismanic objects as mush as texts, and therefore primarily suited for ecclesiastical use. Because of its relatively diminutive size Froben's Bible became known as the original "Poor Man's Bible", eminently transportable and therefore eminently accessible. Although Froben's Biblia integra was printed in Latin, beacuse of its small size, it should rightly be ranked with Martin Lunther's 1534 German Bible, and later sixteenth and seventeenth century Bibles translated into other vernacural European languages, that made the Bible increasingly accessible to laypeople in early modern Europe."The earliest edition printed in octavo was printed by Johannes Froben de Hammelburg: Baseileae, 27 June 1491. This edition from its small size is known as the first "poor man's bible". It is noteworthy also as being the first book, or one of the first books, issued by Johann Froben, the celebrated printer in Basel, who was intimately connected with Erasmus and other prominent men of age, and printed many books in Hebrew, Greek and Latin. Froben's Latin Bibles were based on the "Fontibus ex Graecis", editions and were highly esteemed for their accuracy. (Darlow & Moule).References: Darlow & Moule 6086. Goff B-592. Hain 664. Polain 664. Codice inventario libreria
AbeBooks è una piattaforma online di libri nuovi, antichi, usati e fuori catalogo attiva dal 1996. Ti mettiamo in contatto con migliaia di librerie di fiducia sparse in tutto il mondo, che offrono milioni di libri. L'acquisto sui nostri siti è semplice e sicuro al 100% - cerca il tuo libro, comprane una copia attraverso il processo di acquisto protetto e la libreria ti invierà il libro direttamente.
Cerca tra 140 milioni di libri proposti da migliaia di librerie
Libri antichi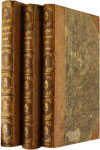 Opere antiche e rare, prime edizioni, i libri più costosi venduti su AbeBooks e altri contenuti dedicati ai bibliofili d'eccezione.Libri antichi
Libri usati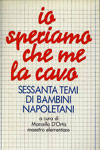 Acquista subito i libri di seconda mano. Tutte le opere che avresti sempre voluto leggere a tua disposizione a un prezzo speciale!Libri usati
Libri con spedizione gratuita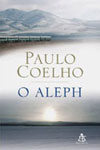 Libri nuovi, usati, italiani e stranieri che stavi cercando, in spedizione gratuita e senza spesa minima!Libri spedizione gratuita
Scopri anche:
Contenuti parziali di questa pagina hanno copyright 2006 Muze Inc. Alcuni dati bibliografici sono stati forniti da Baker & Taylor, Inc. Copyright 1995-2006 Muze Inc. per uso personale, non commerciale. Tutti i diritti riservati. Il copyright di alcuni dati bibliografici è di Baker & Taylor, Inc. o di chi gliene ha concesso autorizzazione ed è soggetto alla legislazione vigente in materia di copyright e diritto d'autore.

Contenuti parziali di questa pagina sono di proprietà esclusiva di VNU Entertainment Media (UK) Ltd., 2006, Georg Lingenbrink GmbH & Co., Tite Live, S.A. o Informazioni Editoriali S.p.A. Tutti i diritti riservati.