Contemporary manuscript petition to Queen Anne reviewing the Hudson's Bay Company's claims against the French for transgressions pre-dating King William's War, and seeking the crown to reinstate their rightful control of Hudson Bay.
Libro
Dati bibliografici
Titolo: Contemporary manuscript petition to Queen ...
Purtroppo questo libro non è più disponibile. Per trovare copie simili ti preghiamo di inserire i parametri di ricerca nella maschera qui in basso.
Descrizione:
[London]: "17 February 1709/10" [docketing date]. 5 1/4 pp., two folded small folio sheets (12 x 7 1/2 inches), final page docketed "Hudson's Bay Company's / Petition to Her Ma.ty / Enclosed in their letter / of ye 17th Feb.ry 1709/10". Modern cloth chemise and quarter morocco box. A critically important document in the early history of the Hudson's Bay Company, resulting in the unintended confirmation of their monopoly to trade in Hudson Bay. On 2 May 1670, Charles II granted to the Hudson's Bay Company a charter as "true lords and proprietors" of a vast region of Canada encompassing some 1.5 million square miles and creating a virtual monopoly over the lucrative trade west of Hudson Bay. Within its first fifteen years of existence, the HBC began turning a tremendous profit from fur trading in the region, returning by one estimate nearly £20,000 annually. "The HBC posts on the bay were becoming far too prosperous for the French to ignore . diverting a growing proportion of the [fur] trade that had originally gone to Montreal" (Newman, p. 115.). This trend, coinciding with the growing Anglo-French tensions which resulted in the Nine Years' War (ie. King William's War in North America) and the War of Spanish Succession (Queen Anne's War in North America), would prove disastrous for the HBC. In 1682, during a time of peace, a French force would attack and burn the HBC factory at Fort Nelson. Further assaults against HBC assets in Hudson Bay would continue in the ensuing years, until 1686, when a French force under Chevalier de Troyes forcibly took the HBC factories at Moose River, Rupert House and Albany Fort. This assault dealt a grave blow to the Company's ability to trade and resulted in years of formal grievances, culminating with the present petition, for the restoration of their forts, as well as monetary restitution for the Company's losses. The present petition, in the midst of the War of Spanish Succession, outlines the French depredations and reviews in detail the Company's previous petitions. These included the findings of a royal commission in 1687 (which is transcribed in full at the end of the petition) which confirmed the HBC claims, as well as King William's use of the French depredations in Hudson Bay as one of the articles of his Declaration of War against the French: "But that the French King should Invade our Charibee Islands & possess himself of our Territories of the province of New Yorke & of Hudson's Bay in a Hostile manner seizing our Forts, burning our subject's houses & Enriching his People with the Spoyle of their Goods & Merchandizes detaining some of our subjects under the hardshipp of Imprisonment causing others to be inhumanely killed & driving the rest to sea in a small vessel without food & necessarys to support them are actions not becoming even an Enemy and yet he was so farr from Declaring himself so that at that very time he was negotiating here in England by his Ministers a Treaty of Neutrality & good Correspondence in America." The petition further explains that the HBC had expected the matter to be resolved with the Treaty of Ryswick, but that the lack of attention to their grievances had actually left them in worse condition than prior to the war: "That the only settlement nw remaining to the Comp.ny in those parts (of seven they formerly had) is Albany Fort or Chechechewan where they are surrounded by the French on every side vizt. By their seetlements on the Lakes and Rivers from Canada to the Northwar towards Hudsons Bay as also from Port Nelson (alias York Fort) to the Southward The French likewise have lately made another settlement between Port Nelson & Albany Fort whereby the Indians are hindered from coming to Trade with the English Factory at the Bottom of the Bay & if they are suffered to fix & fortify in those parts beyond all question they will deprive yo.r Majesties subjects of that Tract of Land which is so large a part of your American Dominions & rightfully belongs to the. Codice inventario libreria
AbeBooks è una piattaforma online di libri nuovi, antichi, usati e fuori catalogo attiva dal 1996. Ti mettiamo in contatto con migliaia di librerie di fiducia sparse in tutto il mondo, che offrono milioni di libri. L'acquisto sui nostri siti è semplice e sicuro al 100% - cerca il tuo libro, comprane una copia attraverso il processo di acquisto protetto e la libreria ti invierà il libro direttamente.
Cerca tra 140 milioni di libri proposti da migliaia di librerie
Libri antichi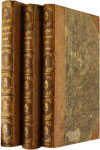 Opere antiche e rare, prime edizioni, i libri più costosi venduti su AbeBooks e altri contenuti dedicati ai bibliofili d'eccezione.Libri antichi
Libri usati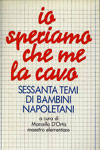 Acquista subito i libri di seconda mano. Tutte le opere che avresti sempre voluto leggere a tua disposizione a un prezzo speciale!Libri usati
Libri con spedizione gratuita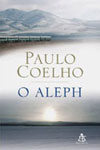 Libri nuovi, usati, italiani e stranieri che stavi cercando, in spedizione gratuita e senza spesa minima!Libri spedizione gratuita
Scopri anche:
Contenuti parziali di questa pagina hanno copyright 2006 Muze Inc. Alcuni dati bibliografici sono stati forniti da Baker & Taylor, Inc. Copyright 1995-2006 Muze Inc. per uso personale, non commerciale. Tutti i diritti riservati. Il copyright di alcuni dati bibliografici è di Baker & Taylor, Inc. o di chi gliene ha concesso autorizzazione ed è soggetto alla legislazione vigente in materia di copyright e diritto d'autore.

Contenuti parziali di questa pagina sono di proprietà esclusiva di VNU Entertainment Media (UK) Ltd., 2006, Georg Lingenbrink GmbH & Co., Tite Live, S.A. o Informazioni Editoriali S.p.A. Tutti i diritti riservati.