The Grapes of Wrath [Autograph Article Manuscript and Corrected Typescript] [Author of: The Grapes of Wrath; Of Mice and Men; East of Eden; In Dubious Battle; Cup of Gold; Pastures of Heaven; Travels with Charley; Tortilla Flat; The Long Valley; In Dubious Battle; Cannery Row; The Winter of Our Discontent; The Red Pony; Sea of Cortez; The Moon is Down; The Pearl; and others]
Libro
Dati bibliografici
Titolo: The Grapes of Wrath [Autograph Article ...
Casa editrice: John Steinbeck [n. d.]
Legatura: Loose_leaf
Condizione libro: Fine
Edizione: First edition
Purtroppo questo libro non è più disponibile. Per trovare copie simili ti preghiamo di inserire i parametri di ricerca nella maschera qui in basso.
Descrizione:
A Fine undated AUTOGRAPH MANUSCRIPT written, in pencil, entirely in John Steinbeck's hand on 3 yellow legal sheets and marked "Sunday Times Article" in pencil at the top of the first page (with some minor corrections in ink), together with a 6-page corrected typescript (with the corrections in pencil) in Steinbeck's hand. In the Article, Steinbeck, who begins "So often I am asked what became of the migrant people I wrote about in The Grapes of Wrath.", describes the migrant people of whom he wrote, their work ethic and aspirations, and their manner of establishing their place in the world. Steinbeck provides an interesting look at these people while at the same time describing the state of California then existing and its transition to the then-present, referring to issues that existed then and that, interestingly, have been resurrected in the modern era, such as California's current struggle with the present-day migrants now flowing into and populating that State. Indeed, Steinbeck seems not only to be recounting history, but also to be providing a prescient view of issues that have resurrected themselves, though in a different context. Both the manuscript and the typescript are in excellent condition, showing very little wear and just a bit of darkening to the bottom of the manuscript's first page. An interesting look at the lives of the people Steinbeck showed to the world in his Pulitzer Prize-winning "The Grapes of Wrath" and peek into Steinbeck's thoughts about the laboring migrants who themselves played such a large role in his writing. A wonderful AUTOGRAPH MANUSCRIPT AND CORRECTED TYPESCRIPT from the 1962 winner of the Nobel Prize for Literature. A collection-distinquishing item for the Steinbeck collector as well as for any collector of modern literature. RARE. Codice inventario libreria
AbeBooks è una piattaforma online di libri nuovi, antichi, usati e fuori catalogo attiva dal 1996. Ti mettiamo in contatto con migliaia di librerie di fiducia sparse in tutto il mondo, che offrono milioni di libri. L'acquisto sui nostri siti è semplice e sicuro al 100% - cerca il tuo libro, comprane una copia attraverso il processo di acquisto protetto e la libreria ti invierà il libro direttamente.
Cerca tra 140 milioni di libri proposti da migliaia di librerie
Libri antichi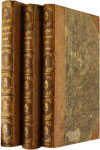 Opere antiche e rare, prime edizioni, i libri più costosi venduti su AbeBooks e altri contenuti dedicati ai bibliofili d'eccezione.Libri antichi
Libri usati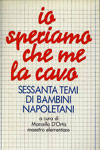 Acquista subito i libri di seconda mano. Tutte le opere che avresti sempre voluto leggere a tua disposizione a un prezzo speciale!Libri usati
Libri con spedizione gratuita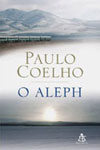 Libri nuovi, usati, italiani e stranieri che stavi cercando, in spedizione gratuita e senza spesa minima!Libri spedizione gratuita
Scopri anche:
Contenuti parziali di questa pagina hanno copyright 2006 Muze Inc. Alcuni dati bibliografici sono stati forniti da Baker & Taylor, Inc. Copyright 1995-2006 Muze Inc. per uso personale, non commerciale. Tutti i diritti riservati. Il copyright di alcuni dati bibliografici è di Baker & Taylor, Inc. o di chi gliene ha concesso autorizzazione ed è soggetto alla legislazione vigente in materia di copyright e diritto d'autore.

Contenuti parziali di questa pagina sono di proprietà esclusiva di VNU Entertainment Media (UK) Ltd., 2006, Georg Lingenbrink GmbH & Co., Tite Live, S.A. o Informazioni Editoriali S.p.A. Tutti i diritti riservati.