TWO WINTER ANTIPHONAL VOLUMES, in Latin, ILLUMINATED MANUSCRIPT ON VELLUM.
Libro
Dati bibliografici
Titolo: TWO WINTER ANTIPHONAL VOLUMES, in Latin, ...
Casa editrice: [?Rhineland, c.1515]
Purtroppo questo libro non è più disponibile. Per trovare copie simili ti preghiamo di inserire i parametri di ricerca nella maschera qui in basso.
Descrizione:
2 volumes. Folio (530 x 365 mm). COLLATION: Volume one: 371 leaves: 17 (i cancelled blank), 2-298, 306, 31-468, 476 (vii and viii cancelled blanks, catchwords, some signatures, intermittent contemporary foliation in red Roman numerals on versos; Volume 2: (530 x 365 mm), 388 leaves: 16(lacking i, cancelled blank, and ii), 2-278, 287(lacking viii), 29-478, 489(8 + ix), 502, 514, some signatures, original foliation in red Roman numerals on versos of alternate folios from iii-xxxvi, the alternate numbers added in black ii-xxxvii, first two gatherings with outer stitching guards cut from a manuscript vellum choirbook; both volumes written in black ink in a gothic bookhand in nine lines between two double verticals ruled in black and 18 horizontals ruled in plummet under nine four-line staves of music, each stave ruled in green, black, red and black, justification: 353 x 230 mm, ff.367-371 of Vol. I and ff.383-8 of Vol. II in two columns of 24 lines between four verticals ruled in black, the outer double ruled, and 25 horizontals ruled in plummet, rubrics in red, text capitals touched red, large initials in blue or red or black and red, some flourished in black with foliate forms; ILLUMINATIONS: Volume one: two very large penwork initials in grey, five flourished initials in varied colour combinations, some with staves with faces, 20 VERY LARGE INITIALS IN FULL COLOURS,WITH BIRDS, BEASTS, FACES AND FOLIAGE two with gold; Volume 2: 16 very large flourish initials in varied colour combinations, eight very large initials painted in full colour with stylised foliage and birds, four with liquid gold, TWO VERY LARGE HISTORIATED INITIALS (some original repairs to parchment unstitched, slight wear to margins, volume 2 lacking two written leaves and with f.382 trimmed up to text). BINDING: Contemporary blind-stamped pigskin over wooden boards with brass corner- and centre-pieces, catches, clasps and end-pieces to straps, Vol. I with tabs and assembled pastedowns of paper with one fragment of a noted liturgical manuscript, vol. II with printed calendar of Johannes Virding of Hassfurt dated 1516 as pastedowns, with figures of Jupiter, Mars and Saturn (Vol. I lacking two cornerpieces from both upper and lower covers, top of lower joint splitting; Vol. II lacking one corner-piece from lower cover, scuffed). PROVENANCE: 1. The two matching winter Antiphonal volumes must each have belonged to a larger set to complete the liturgical year. Although misleading to describe them as Volumes I and II, since they did not belong to a single muti-volume set, the distinction will be followed here for convenience. With their matching bindings, identical layouts and similar decoration, the volumes presumably came from two sets in use either within the same church or by two very closely linked churches, perhaps a Benedictine mother and daughter house, from the inclusion of St Benedict among the few feasts from the Sanctoral. In both volumes, St Agnes is specially celebrated: by two historiated initials in Vol. II and by having her name written in red in Vol. I. In one of the historiated initials in Vol. II, a canon is presented by St Agnes to the Crucified Christ, f.229v. At his feet are the arms, gules, a billhook proper, as borne by the family of Lüder in Hesse. The same coat of arms appears on a cutting of the resurrected Christ appearing to the Magdalen within the N of Noli me tangere in Cambridge University Library, Ms Add. 4165(7), which apparently comes from the same choirbook as 25 cuttings in the Royal Ontario Museum, Toronto, Ms 997.158.157. Among these are three initials showing a Benedictine Abbess and an especially elaborate initial for the feast of St Benedict himself, suggesting that the dismembered book was made for a house of Benedictine nuns, see P. Binski and S. Panayotova eds, The Cambridge Illuminations, 2005, no 63, where the billhook is identified as a sickle and associated with the Franconian family of Streitberg. Codice inventario libreria
AbeBooks è una piattaforma online di libri nuovi, antichi, usati e fuori catalogo attiva dal 1996. Ti mettiamo in contatto con migliaia di librerie di fiducia sparse in tutto il mondo, che offrono milioni di libri. L'acquisto sui nostri siti è semplice e sicuro al 100% - cerca il tuo libro, comprane una copia attraverso il processo di acquisto protetto e la libreria ti invierà il libro direttamente.
Cerca tra 140 milioni di libri proposti da migliaia di librerie
Libri antichi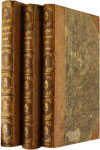 Opere antiche e rare, prime edizioni, i libri più costosi venduti su AbeBooks e altri contenuti dedicati ai bibliofili d'eccezione.Libri antichi
Libri usati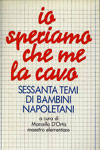 Acquista subito i libri di seconda mano. Tutte le opere che avresti sempre voluto leggere a tua disposizione a un prezzo speciale!Libri usati
Libri con spedizione gratuita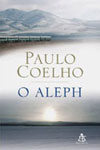 Libri nuovi, usati, italiani e stranieri che stavi cercando, in spedizione gratuita e senza spesa minima!Libri spedizione gratuita
Scopri anche:
Contenuti parziali di questa pagina hanno copyright 2006 Muze Inc. Alcuni dati bibliografici sono stati forniti da Baker & Taylor, Inc. Copyright 1995-2006 Muze Inc. per uso personale, non commerciale. Tutti i diritti riservati. Il copyright di alcuni dati bibliografici è di Baker & Taylor, Inc. o di chi gliene ha concesso autorizzazione ed è soggetto alla legislazione vigente in materia di copyright e diritto d'autore.

Contenuti parziali di questa pagina sono di proprietà esclusiva di VNU Entertainment Media (UK) Ltd., 2006, Georg Lingenbrink GmbH & Co., Tite Live, S.A. o Informazioni Editoriali S.p.A. Tutti i diritti riservati.