1956 ORIGINAL ARCHIVE OF MANUSCRIPT LETTERS FROM THE WESTERNMOST EDGE OF THE UNITED STATES HANDWRITTEN BY A BRILLIANT YOUNG MAN LEARNING TO PROTECT AMERICA FROM IT'S COLD WAR ENEMIES
Editore:
US NAVAL STATION, ADAK STATION, ALASKA, 1956
Da
M Benjamin Katz FineBooksRareManuscripts
(Toronto, ON, Canada)
Quantità:

1
On offer is a fascinating, original archive of 23 letters, over 40 pages, handwritten and typed by Parker Emerson Calkin at the US Naval Station at Adak Alaska to his folks back in Atlanta Georgia. Historians and researchers of the time and place will recognize the grouping as unique especially given the remoteness of Adak which is the westernmost municipality in the United States and the southernmost city in Alaska and there are no radio stations within 200 miles and the historically significant times. 1956 was the year of the Hungarian Revolution, the start of the Vietnam Wars, the Suez War and in the following year the Strategic Air Command would initiate 24 hour 7 day a week vigilance fearing a missile attack from the Soviet Union. One cannot help but remember that the Korean 'Conflict' had just ended 3 years prior and was still an open painful wound on the American psyche. Parker writes he is being trained to be a Top Secret Control Officer and Radio Officer and given the importance of Adak which was developed as a naval air station and played an important role during the Cold War as a submarine surveillance center these letters are particularly well placed historically. We also learn he is studying to become a geologist which eventually becomes his profession. Dr. Calkin wrote several books and articles concerning his geological findings and studies and even has a glacier named after him. [See the BIO NOTES at the end of the description.] Some of the letters are written on stationary from the Naval station itself. Here are some snippets: 1956 "April 7th, Dear Mom and Dad, I imagine as I am writing this you are on your way back to Atlanta .I don't remember exactly what I said in my last letter so I'll probably repeat a lot. I am in the Communications Department here on the Naval Station. There is also a Naval Communication Station at the other end of the Island which does a lot of secret work. At the present time we have seven officers in the department, but two are leaving next month. At the present I am in training for the job of Radio and Signal Officer. This is a very important billet and is usually held by a senior J.G. I am the only officer left for the job, so I will get it if no senior officers come in the next two months. I will be in charge of the message center with three or four transmitters and six teletype machines. I'll prepare all monthly and quarterly reports to be send form the Dept. to the CO and the Com. 17th Naval District in Kodiak. During the year here I'll probably be rotated to the other two billets which are, Electronics officers and custodian of Registered Publications and Postal Officers. I would have liked to be Electronic Officer now but the new JG got that job. I will be standing communications watch which involves sending and receiving secret messages after working hours. I have gotten security clearance and am now a member of the crypt board. Most of this work is secret or confidential but I can tell you that I'm learning to type faster and send messages over the teletype machines. Love Parker." "April 21st, Dear Mom and Dad, I usually can print better than this but I have a cast on my right arm and so I am now left handed. A week or so ago I was climbing a mountain and was only a few feet from the top when a 60kt wind came up also brings snow so I turned to go down. Well to be brief I fell or slid on the ice some 1500 feet to the bottom and then managed to walk some 5 miles through the storm to the first building. I got some bad scrapes and bruises and a chip out of my wrist. The scrapes are fine by now but the doctor says I must keep this thing on my wrist one more week. I've been x-rayed all over by now but I seem to be as whole as ever although a few muscles are still sore .Well I have to write a little woman a note now so bye for now, Love Parker." "May 1st, Dear Mom and Dad Perhaps you would interested in knowing a little more about Adak. Although there are less than 2,000 persons o. Codice inventario libreria 0002272
---
Dati bibliografici
Titolo: 1956 ORIGINAL ARCHIVE OF MANUSCRIPT LETTERS ...
Casa editrice: US NAVAL STATION, ADAK STATION, ALASKA
Data di pubblicazione: 1956
Condizione libro: Good+
Tipologia articolo: Manuscript
Metodi di pagamento
Metodi di pagamento accettati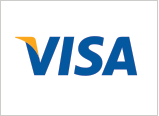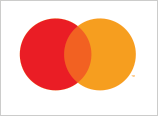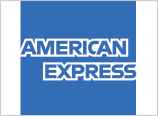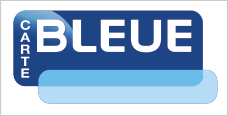 Assegno
Vaglia
Contanti
Bonifico bancario
---
Libreria AbeBooks dal 11 maggio 2005
Valutazione Libreria

---
Condizioni di vendita:
Books not as described are fully returnable.
Ben Katz
358 Danforth Avenue
Suite 65276
Toronto ON
M4K 3Z2
info@mbenjaminkatzfinebooksraremanuscripts.com
416.890.9644
Condizioni di spedizione:
Abebooks shipping costs are a guideline. Larger sized books may require more postage. An email will be sent if required.
Descrizione libreria: M. Benjamin Katz, Fine Books/Rare Manuscripts: M. Benjamin Katz, Fine Books/Rare Manuscripts is located in Toronto, Canada doing business by appointment, and having an online presence selling rare books and manuscripts since 1999. Specializing in handwritten, historically significant books, manuscripts, diaries, documents and ephemera. A member of The Manuscript Society each treasure on offer is guaranteed authentic and as represented for life. Worldwide clientele includes public, private and university libraries on both sides of the Atlantic and Pacific. Always buying collections and estates.